Picture Log #2: Growth!
Here are my dying
Bleeding Hearts
: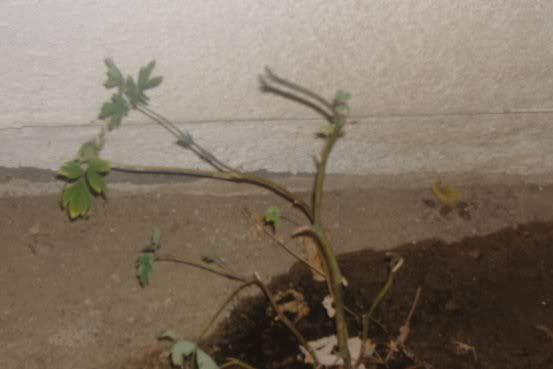 My
Calla Lilies
that I totally cut back are coming along nicely, despite some brown around the edges!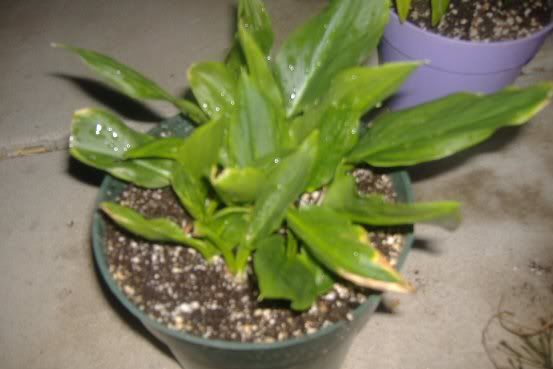 Sorry this one is blurry, but here you'll see my
Marigolds
to the left, and my one
Sage
to the right: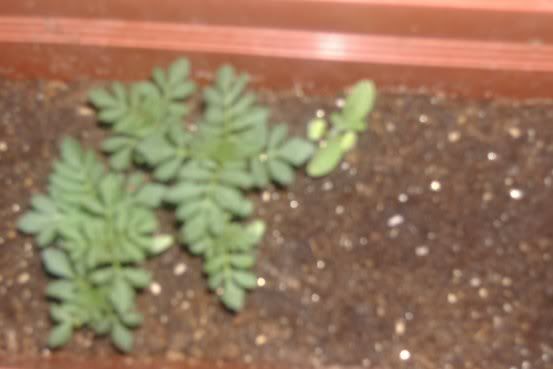 What's the story,
Morning Glory
?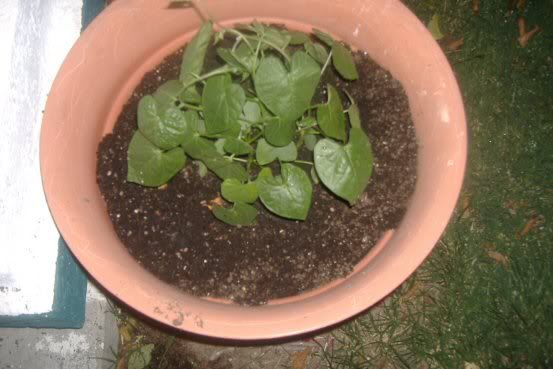 My first bit of
mulching
! Yeah, you can see the newspaper, I didn't want to overdo the mulch, but I probably have to put more: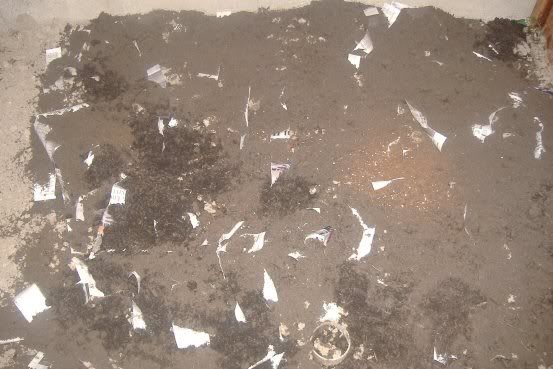 Now for the front yard.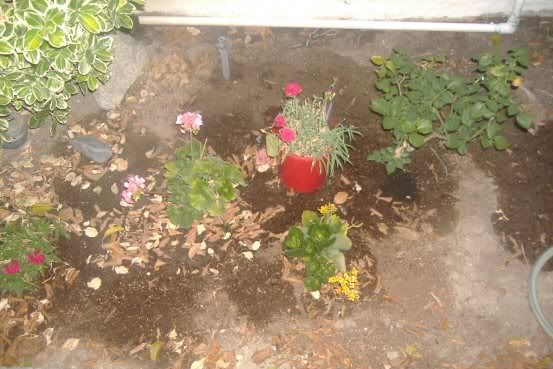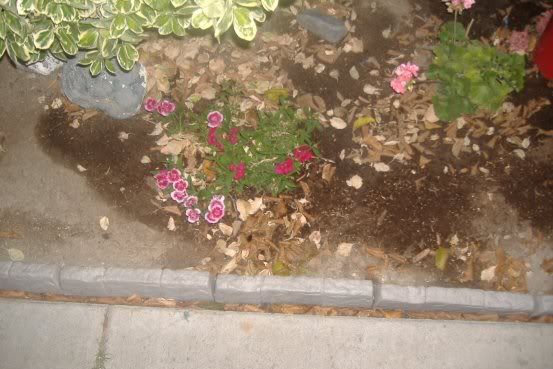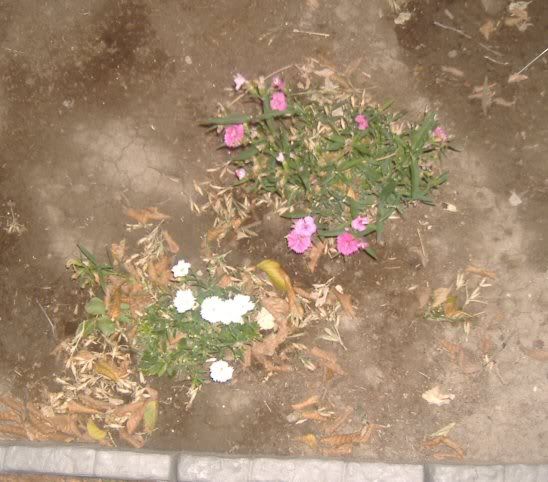 My poor
Hydrangea
: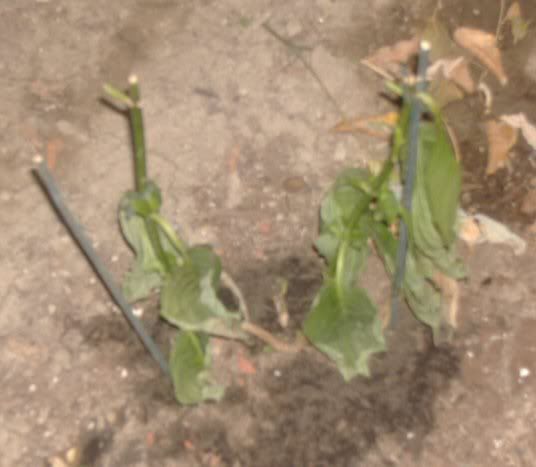 The one of the two
rose bushes
that has blooms: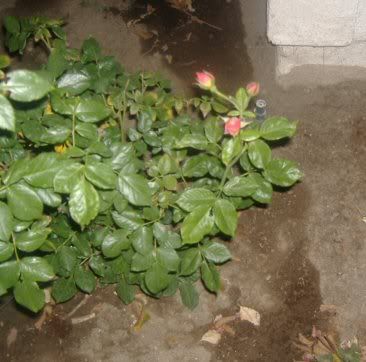 And just because, this is my favorite indoor plant we have, the
Swiss Cheese
plant: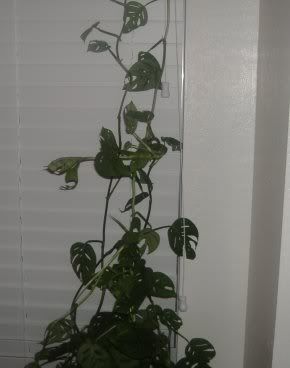 In other news, I took out the Lavender and Columbine and planted those yesterday,
Snapdragons
are sprouting!!! 2 in the tray where the Marigold, Sage, and Chives are, and about 4 in the big pot!
-sigh- Keeping fingers crossed for the
Canterbury Bells
...I really REALLY want those.
Also, I really want our other
rose bush
to bloom. I want to see the color.